Prostate Cancer UK Live Chat Is Open For The Following Hours:
Monday to Friday:  09:00 am – 4:00 pm
Wednesday:              10:00 am – 8:00 pm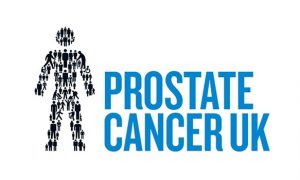 The Prostate Cancer Live chat service is available on the organisations website. The organisation aims to improve the care and welfare of people suffering from prostate cancer. It also aims to raise funds for its research, and also raise awareness. As it is sometimes uncomfortable for some people to talk about thier illness or a family members illness on the phone, it offers a free web Chat feature on its website for quick and almost instant help and support. The support team has specialist nurses, who help the sufferers with any questions and concerns they have. These nurses also provide them the patients and family members with the best possible information and emotional support. All the conversations are kept confidential.
The Live Chat feature is available on the bottom right-hand side of the page. Once you click on blue box to start a conversation with specialized nurse. If no nurse available, the box will not be shown.
To access the Prostate Cancer UK Live chat you can click on the image below