Dunelm Live Chat is Open for the Following Hours:
09:00 am – 04:00 pm – Seven days a week
About Dunelm Live Chat
The volume of online business that is e-commerce is rapidly expanding with each passing day and now most of the online businesses strive to stand out its competitors by offering more value and convenience to their customers. For online enterprises, it is becoming increasingly difficult to woo more customers. But there are exceptions and Dunelm is one of such exceptional business entities that has successfully attracted UK customers through its quality products and vibrant customer support.
Dunelm was founded in 1979 and now it has become one of the largest home décor and furnishing retailers in the UK. Dunelm opened its first superstore in 1991 and now its stores have exceeded from 150 across the UK. Dunelm offers a range of products like furniture, bedding, lighting, kitchen goods, home décor, storage items, bath, baby products, gardening tools, and much more.
Besides this huge product catalog, Dunelm has also an amazing live chat feature on its website. This live chat feature enables the customers to contact the customer support team of Dunelm and they will clarify and resolve any of your queries. Besides, the team will also guide you about the new products, prices, delivery options, returns, and much more.
How to Contact Dunelm Live Chat
You can contact Dunelm Live Chat by clicking the contact us tab present at the bottom of the homepage. Once you click the 'contact us' tab then you will be redirected to a new webpage where you will find the 'Get in touch by form' option. Enter the requisite information in the form and click send.
Once you send the form, the 'live chat option' will appear on the page and you will be chatting instantly with a customer support team. Don't refresh your page while you are in an active chat and also keep all of the relevant information like your order details for the order query with yourself during the chat. You can also find the option of 'live chat' on the 'track order page'. Though the chat timing is till 1 pm if you are in the queue or are talking to a customer support member when the clock strikes 4 pm, don't worry! They will stay on and get to the bottom of your query.
For accessing Dunelm Live Chat click on the following link.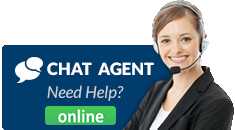 If you have faced any issues with their services and you want to complain to them, you can post your complaints to Dunelm on this link.
Related articles: