Ticketmaster Live Chat Is Open For The Following Hours:
24 hours a day – 7 days a week
Ticketmaster Live chat is one of the great features the company provides in its website for clients. The clients can contact the company any time and can ask their queries. Ticketmaster is an American Company dealing with the sales and distribution of tickets present in California. It operates in various countries around the globe. Its sales are mostly done online or in two of its main centers. It also combined with another company 'Live Nation' and now working together. Its customers are mostly artists, promoters, and venues owners. They put the tickets of events on the website and Ticketmaster sells their tickets online to the people. The Live Chat feature has a qualified team of support agents to help the clients with queries and give them the related information they need. It may be about orders, cancellations, refunds, special offers, and many more.
The live chat option is available on the page only to the fans with an existing order. Once you log in to your account. Go to 'order history' and click on 'order details'. The live chat option will be available at the bottom right-hand side of your order. When you click on the Live Chat button you will be connected to an agent of the support team.
To access the Ticketmaster Live chat you can click on the image below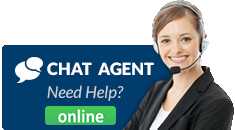 How do I speak to someone at Ticketmaster UK?
Ticketmaster live chat is a service that allows you to connect to customer service agents online. The service is available to all UK users and is available 24 hours a day, 7 days a week. Follow the instructions provided on this page to connect to Ticketmaster live chat
Click here to find about hermes live chat.