Evri (Hermes) Live Chat is open for the following hours:
8am – 6pm Monday to Friday
The team of representatives at their live chat team are available during office hours to help and support you. The web chat agents are able to help you with any queries, concerns, or questions relating to your parcel. This includes delivery tracking and shipping costs. changes to the delivery address, receiving a parcel from a retailer, or any other query that you may have.
The web chat button can be found at the bottom of the screen during opening hours. Outside of these times, there is a chatbot that is available to support basic queries. Follow the link below to connect to an agent.
To start a live chat, click on the image below: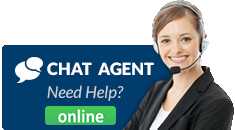 Most Common Queries:
How to Return an Evri Delivery?
Evri Parcel Shows Delivered but I haven't Received it
How Long Does Evri Take to Deliver?
Track Your Package:
To track your parcel delivery, use our tracking tool:
For claiming lost or damaged parcels compensation, you still need to contact the Evri chat.
How To Contact Evri (Hermes) Customer Service?
You can contact the Evri Customer service team via live chat, or phone. The phone and live chat can be used for faster turnaround time and have less than 3 minutes of waiting time.
Evri (Hermes) Contact Number:
You can contact Evri using their phone number. In order to call them, dial +44 330 333 6556. Their call center is available from 8am to 6pm from Monday to Friday
Evri (Hermes) Email Address
Evri does not offer customer service through email.
How to speak to someone at Evri?
You can connect to an agent from Hermes/Evri customer support team by trying the live chat link. The chatbot is available 24/7, but live chat is only available for limited hours, from 8:00 to 16:00 during working days.
The most popular issues that cause customers to contact Evri live chat are:
finding the order tracking number: couriers usually leave them by your package at the time of delivery
tracking an ordered package
Delivery is planned but the customer is not available at home: Hermes suggests that you trust the delivery companies and let them leave the items outside for you
Missed deliveries: no worries! your courier will try to deliver your package 3 times. Once the delivery fails, they will rearrange for another visit
Lost packages: to claim compensation for a lost package, use the link on Evri tracking page.
** Hermes has rebranded to Evri even though the services remain the same. You can use the information provided above for contacting. their customer service.
Why should you use LiveChatDirectory?
We understand how hard it can be at times to get a refund or cancel an order or get compensation for a lost package. We've had over 1.7 million users over the past year, trying to connect to more than 800 brands in the UK, we can help you get the help you need as soon as possible. Looking for an answer to your Evri questions? Read Evri FAQs.