AT&T Live Chat Is Open For The Following Hours:
24 hours a day – 7 days a week
AT&T Live chat is a great way of instant communication for the customers to contact the company. This great feature helps customers to resolve their queries in no time. AT&T is a multinational company in America with its headquarters in Texas. It is the largest provider of telecommunication services in the world. Also, the largest company providing mobile and telephone services in the US. It is ranked in the top 10 by different magazines in the US based on its total revenue. It is also the parent company of many well-known media companies.
The Live Chat service is supported by experienced staff to help the customers answering to their queries and provide the best information they want.
The live chat option is available on the page when you select one of the specific devices. Once you scroll down the page to the middle, you will be able to see the "Chat" button. When you click on it, you will be directed to a small window to talk with the support staff.
To access the AT&T Live chat you can click on the image below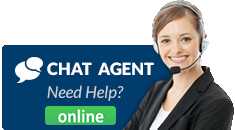 How To Contact AT&T Customer Service?
You can contact the ATT Customer service team via live chat, phone, and email. The phone and live chat can be used for faster turnaround time and have less than 3 minutes of waiting time. Email requests can take between 2 to 3 business days to be handled.
AT&T Customer Service Opening Times:
The customer support team is available for 24 hours a day, 7 days a week.
Click here to find out about natwest live chat.