Wowcher Live Chat Is Open For The Following Hours:
Monday – Friday: 08:00 am – 05:30 pm
Saturday: 10:00 am – 04:00 pm

Wowcher Live Chat is always there for its customers to help them with queries. Earlier they were only having customer support by mail and email. But now this new Live chat feature is a great way for instant communication. Wowcher is considered as the second largest e-commerce platform online in the Great Britain and Ireland. It allows the customers to buy products and services from the local wholesalers. It operates in more than 50 different cities around UK and Ireland. Wowcher's foundation took place in the year of 2009. It has presently more than 10 million registered members. It also offers special sales and deals for the customers on different occasions. The Live Chat support has a team of experienced and friendly staff who help the customers. Mostly answering their queries and providing them the required information.
The live chat option is available directly on the extreme bottom left-hand side of the page. When you click on the pink and white chat icon. You will be directed to a small window where you can talk to the support team.
To access the Wowcher Live Chat you can click on the image below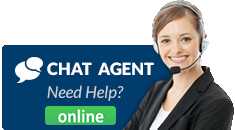 How do I speak to someone at Wowcher?
Wowcher chat is a service that allows you to connect to customer service agents online. The service is available to all UK users and is available from 8am to 5:30pm on weekdays and from 10am to 4pm on Saturdays and closed on Sundays. Follow the instructions provided on this page to connect to Wowcher online chat
Wowcher Phone Number: 0203 699 5024
To read about sky online chat, click here.