AirAsia Live Chat Is Open For The Following Hours:
24 hours a day – 7 days a week
AirAsia Live chat is one of the communications features, the company provides in its web application. Through this great feature the users can get in touch with the airline anytime they need help. AirAsia is a low-cost Airlines of Malaysia which has a headquarter near Kuala Lumpur. It is one of the largest airlines present in Malaysia. It operates both international and domestic flights around the globe. And covers more than 160 destinations and over 20 countries. AirAsia also has many affiliates airlines in other countries such as Thailand, Indonesia, Philippines, India, and Japan. It is also considered as one of the best lowest-cost airlines around the globe. The Live Chat feature is an instant way for users to get answers to their queries within no time. The feature has qualified advisors to provide with the best available information.
The live chat option is available on the extreme bottom right-hand side of the page. When you click on the "Chat" icon. The system will direct you to a small chat box where you can talk with the support team.
To access the AirAsia Live chat you can click on the image below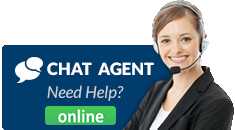 Please also check out the article on Halfords live chat.