Sky Online Chat Is Open For The Following Hours:
From Monday to Sunday, from 08:30 am to 09:00 pm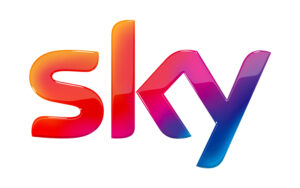 Sky Live chat is a new service available on Sky's website along with email and phone calls. This service is an instant way of communication for the customers to ask their queries directly from the company's support team.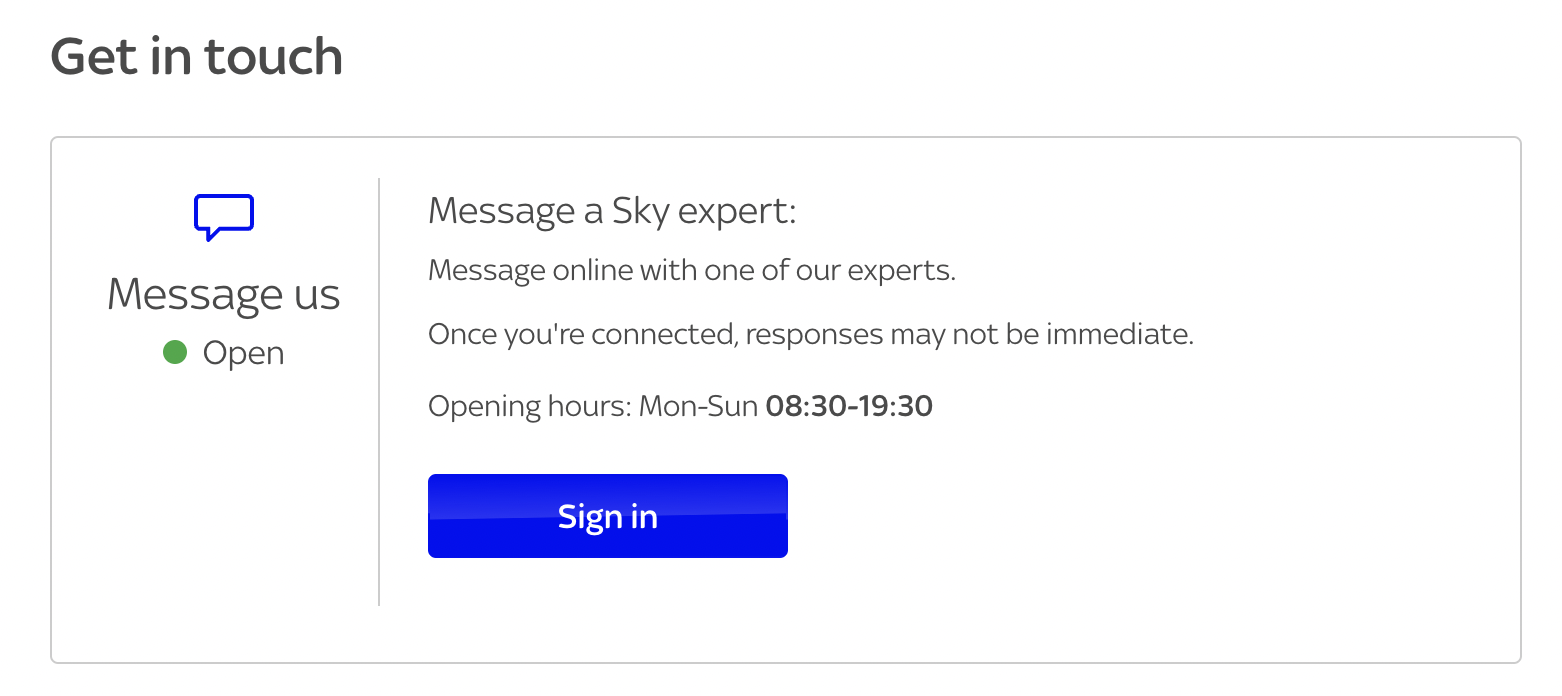 The live chat service is available in the middle of the page once you scroll down a bit. Click on the "Yes, I still need help" option below the heading "still need a hand". A few new options will appear, select "No, I want to get in touch" and you will be asked about your concern either about broadband, TV, or mobile service. Select your concern and the live chat button will appear below. Now click on the "Chat Now" button and start talking with the support team.
To access the Sky Online chat you can click on the image below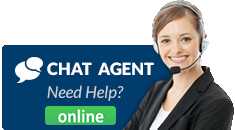 The sky is a telecommunications company that provides services that include broadband internet and television. They also offer telephone services to different businesses and homes around the UK. It also operates in a few European counties and is one of the largest providers with millions of subscribers. The company maintains a great relationship with its customers, so the live chat service is there most of the time. This can also be used by the users for complaints and suggestions to improve the quality.
How to Contact Sky Customer Service?
You can contact the Sky Customer service team via live chat, phone, and email. The phone and live chat can be used for faster turnaround time and have less than 3 minutes of waiting time. Sky Email requests can take between 2 to 3 business days to be handled. You can call them at 0333 7591 018 (for UK customers) or 0818719819 (for Ireland customers).
How do I speak to someone at Sky?
Sky live chat is a service that allows you to connect to customer service agents online. The service is available to all UK users and is available from 8:30am to 9pm every day of the week. Follow the instructions provided on this page to connect to Sky live chat
Sky Customer Service Opening Times:
The customer support team is available from 8:30am to 9pm every day of the week. You can also contact the customer care team through the live chat service to reduce your waiting time.
The information above is gathered by the LiveChatDirectory editorial team. If there are any companies in the UK that we have missed, or if we have missed your company, please let us know by contacting us via email. The contact information can be found in our contact us page.
Why should you use LiveChatDirectory?
We understand how hard it can be at times to get a refund or cancel an order or get compensation for a lost package. We've had over 1.7 million users over the past year, trying to connect to more than 800 brands in the UK, we can help you get the help you need as soon as possible. Look for the most common Sky queries on our help page.