Shopify Live Chat Is Open For The Following Hours
24 hours a day – 7 days a week
Shopify Live chat is a specific feature for instant communication offered by the company in its website. The users use this feature for resolving their queries whenever they need. Shopify is a multinational company representing e-commerce, located in Canada. It is basically an online platform for online stores and retailers. It also offers many services for online retailers such as payments, shipping, marketing and customer services. The company has about 1 million business working with them from around the globe. There are skilled agents in the customer support team, who backs the live chat feature to provide information to the users efficiently within no time. The users can also share suggestions and complaints with the agents of the support team for improving services.
The live chat service is available in the middle of the page once you scroll down a bit. Click on "chat with us" blue button on the right-hand side. After that select between the options 'if you have a store or not', it will direct you to start a chat with an agent of the support team.
To access the Shopify Live chat you can click on the image below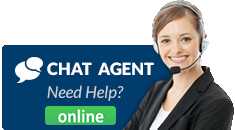 See the other organizations in the live chat directory by clicking here
The information above is gathered by the LiveChatDirectory editorial team. If there are any companies in the UK that we have missed, or if we have missed your company, please let us know by contacting us via email. The contact information can be found in our contact us page.