Scottish Power Live Chat Is Open For The Following Hours
Monday – Friday: 08:00 am – 10:00 pm
Saturday: 08:30 am – 06:00 pm
Scottish Power Live chat is a new service that is available on the company's website to make it easy for customers to reach out. There is a team of trained advisers to help the customers with their queries. Scottish Power is an energy power company present in Scotland. It supplies gas and electricity to businesses and homes around the UK. It also provides other services such as boiler care, plumbing, electric work, electric car charging, smart meters, and many others. The live chat service is offered by the company to build strong relationships with its customers. The company also welcome suggestions and complaints through this service to improve performance.
The live chat service is available on the bottom right-hand side of the page. Once you click on the green chat icon. A small window will appear to start a conversation with the adviser of the support team.
To access the Scottish Power Live chat you can click on the image below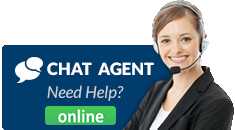 How do I speak to someone at Scottish Power?
Scottish Power live chat is a service that allows you to connect to customer service agents online. The service is available to all UK users and is available from 8am to 9pm on weekdays and 9am to 5pm on weekends. Follow the instructions provided on this page to connect to Scottish Power live chat
Scottish Power Customer Service Opening Times:
The customer support team is available from Monday to Friday: 08:00 am to 10:00 pm and Saturday: 08:30 am – 06:00 pm and is not available on Sundays. You can also contact the customer care team through the live chat service to reduce your waiting time.
See the other organizations in the live chat directory by clicking here
The information above is gathered by the LiveChatDirectory editorial team. If there are any companies in the UK that we have missed, or if we have missed your company, please let us know by contacting us via email. The contact information can be found in our contact us page.