Natwest online chat is available in the following hours:
Open for 24 hours a day 7 days a week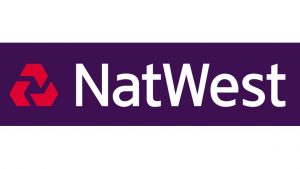 The Natwest Live Chat team is on hand around the clock to help you. They can support you with things like:
Providing Real-time balances and up to the minute statements
Any queries relating to online banking and the mobile app;
Arrange Instant transfers between your NatWest accounts, also paying bills for you and making payments;
Managing Direct Debits Mandates and setting up standing orders
Finally, they can arrange a free financial review with your Premier Banking Manager.
All you need to do is follow the link below, and once you connect to the chatbot, ask the bot to "connect to a human" and once you fill in the basic information about yourself, you will be connected to a live agent.
To Access the Natwest online chat please click the image below
Natwest Customer Service Opening Times:
The customer support team is available from 8am to 8pm every day of the week. You can also contact the customer care team through the live chat service to reduce your waiting time.
See the other organizations in the banking live chat category by clicking here
The information above is gathered by the LiveChatDirectory editorial team. If there are any companies in the UK that we have missed, or if we have missed your company, please let us know by contacting us via email. The contact information can be found on our contact us page.