Mecca Bingo Live Chat is Open for the Following Hours:
07:00 am – 10:15 pm – Seven days a week
About Mecca Bingo Live Chat
Sports traditionally have occupied the leisure time of many of us. With the advent of the internet and allied technologies, we humans are converted into online gaming addicts. And with these online games if we add the luck factor then the 'bingo' is created.
Mecca Bingo is a UK-based company that operates nearly 76 bingo clubs located across major towns and cities of the UK. Also, the company operates bingos, casinos, and online gaming across the UK and in other countries like Belgium and Spain. Mecca Bingo was established in Maidenhead in 1961 and now it has become the largest National Bingo Game operator in the UK. The company also has an aesthetic website 'www.meccabingo.com' where you can play bingo for free or can try your luck there.
For facilitating its consumers, Mecca Bingo has an amazing live chat feature on its website. This live chat feature enables the customers to contact the helpful and supportive team of the company for sorting out all of their queries instantly.
How to Contact Mecca Bingo Live Chat
You can contact Mecca Bingo Live Chat by the 'live help' tab present at the drawdown list of the menu bar (present on the homepage). Once you click the 'live help' tab then you will be redirected to a new webpage where a pop-up window will appear.
Just type your question in this window and click the 'starts chat' button at the end of the window and the live chat session will be initiated. The customers' representatives of Mecca Bingo are very supportive and detail-oriented. You need to have all the information and proof of your query for its instant resolution.
For accessing Mecca Bingo Live Chat click on the following link.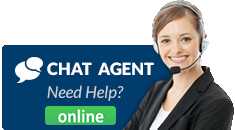 Related articles: