Expedia Live Chat Is Open for The Following Hours
24 hours a day – 7 days a week
Expedia Live chat service is available all the time in the website for the people who want to contact the company. The support team behind this special service are qualified and experienced. They respond to queries instantly. Expedia is one of the largest travel websites that deals with the travel packages and many more. People can use the website for booking their travels, hotel reservations, renting cars, holiday packages and private tours. They also have a mobile application which is user friendly and can be easily used. The responsive members of support staff always try to help the customers with inquiries and provide them with the best possible information. It may be about flights bookings, cancellation, hotel reservations and more.
The live chat option is available on the right-hand side of the page in the top. Where you click on the 'chat now' blue button. or you can find it on the extreme bottom right-hand side of the page in the form 'chat icon'. Clicking each of the two will direct you to small chat tab to talk with the support team.
To access the Expedia Live chat you can click on the image below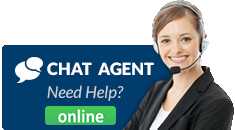 You can also find Telstra live chat here.