Superdrug Live Chat is Open for the Following Hours:
08:00 am – 05:00 pm – Monday to Friday
09:00 am – 05:00 pm – Saturdays
10:00 am – 05:00 pm – Sundays & Bank Holidays
About Superdrug Live Chat
The fourth industrial revolution fueled by the internet and communication technologies (ICT) has impacted human lives most fundamentally. Besides some downsides, this fourth revolution has many upsides. Bringing convenience and comfort to our lives is its greatest fruit and now we are almost addicted to this convenience and comfort.
Now businesses like Superdrug are taking advantage of these ICTs to bring convenience to their consumers. Superdrug is the second-largest health and beauty retailer in the United Kingdom that offers a range of health and beauty products to UK consumers from the comfort of their couches. Superdrug offers a range of pharma products, skincare items, health and wellbeing goods, makeup, toiletries, accessories, and online medical consultations.
Besides a wide range of health and beauty products, Superdrug has also an amazing live chat feature on its website. This live chat feature enables the customers to contact the helpful and supportive team of the retailer and to resolve all of their queries instantly. Besides, the team will also tell you about the new products, prices, delivery options, returns, and much more.
How to Contact Superdrug Live Chat
You can contact Superdrug Live Chat by clicking the contact us tab present at the bottom of the homepage. Once you click the 'contact us' tab then you will be redirected to a new webpage where you can find the 'live chat tab' besides messenger and tweeter tabs.
For initiating the live chat, click the live chat tab at the contact us page and a new window will pop up where you have to provide information like your name, email address, order number if any, and comments. After furnishing the information, send it to the chat team and thus the live chat process will be started.
For accessing Superdrug Live Chat click on the following link.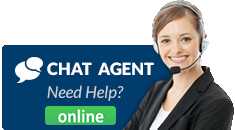 Related articles: