Teletext Holidays Live Chat is Open for the Following Hours:
09:00 am – 09:00 pm – Seven days a week
Teletext Live Chat support has a friendly and experienced team of advisors who can help you with any of your queries and inquiries. Besides, the team will also tell you about booking procedures, touring destinations, fee structures, available promotions and discounts, and much more.
How to Contact Teletext Holidays Live Chat
To access the live chat feature of Teletext Holidays, just visit its homepage and locate the contact us tab at the bottom of the homepage. Click this contact us tab and you will be instantly redirected to another webpage where you can find phone numbers of various departments. Dial the relevant number to sort out your query.
For accessing Teletext Holidays live chat click the following link.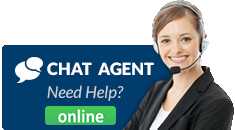 Teletext Holidays is headquartered in Richmond, London and it is a UK-based travel company that can make your holidays memorable by planning and managing your holiday tours. The holiday packages of the company are short and long-haul beach holidays, city breaks, UK getaways, and cruises. Most of these tour locations are picturesque and attract many visitors from around the world. You can also have the best family at the charming UK coasts. The company guarantees a great vacation with unlimited fun as its resorts are filled with lots of entertainment and have different recreational activities. Besides, the company also offers international touring services like you can book an international destination like Turkey, the Caribbean, and the Middle East, and much more for your holidays.  And the good news is that you can pay the expenses of your holiday fun on monthly basis.
Related articles: