Child Benefit Live Chat is Open for the Following Hours:
08:00 am – 08:00 pm – Monday to Friday
08:00 am – 04:00 pm – Saturday
Closed on Sundays & Bank Holidays
The child benefit program is administered by Her Majesty's Revenue and Customs (HMRC) and the current weekly rates of the program are 21.05 pounds per week for the eldest or the only child and 13.95 pounds each for additional child (s). You are eligible for the benefit if you're responsible for a child under 16 (or under 20 if they stay in approved education or training) and you live in the UK. You can claim Child Benefits as soon as you've registered the birth of your child, or they come to live with you, and normally 6 to 12 weeks are required for processing a new Child Benefit claim.
For more information and queries, you can contact the Child Benefit live chat. Besides, in live chat, you can also get in touch with HMRC through phone and post. All you need is to visit their website and look for the contact options.
How to Contact Child Benefit Live Chat
You can contact Child Benefit Live Chat by clicking the contact tab present at the bottom of the homepage. Once you click the 'contact' tab then you will be redirected to a new webpage where you will find several chat options including web chat (live chat).
For initiating a live chat session, click the webchat, and a window a pop-up window will appear. Here you are required to provide the required information and thus you will be shortly into an interactive and supportive live chat session with a representative of the HMRC support team.
For accessing the Child Benefit help form click on the following link.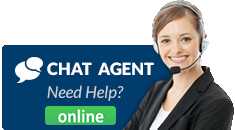 Related articles: