Admiral Live Chat is Open for the Following Hours:
09:00 am – 07:00 pm – Seven days a week
The modern technological advances have added to our comfort but there is a problem and that is we have to pay for these comfy technologies like a well-decorated home, personal ride, and a cute pet, etc. And paying for these multiple comforts is simply not feasible for many of us.
But as they say, there is a solution to every problem so for this problem there is also a solution and that solution is many of the financial services companies out there. Admiral is one of such financial services companies that specialize in car insurance. Admiral is a subsidiary of Admiral Group plc and it also offers other services besides car insurance. Its services include single car insurance, multicover insurance, travel insurance, van insurance, home insurance, pet insurance, car financing, and other loans. Besides these amazing financial services, the brand has also launched new insurances and financial schemes.
Admiral is also known as Admiral One, Admiral Loans, and Admiral Car finance. Since its inception, the company is serving its UK consumers well, and therefore it is one of the leading insurance and financial companies in the UK.
Besides its remarkable financial services, the company has also a wonderful customer support team that is open to any of the customers' queries and is eager to sort out things for their valued consumers. You can get in touch with the team via live chat (webchat), email, or phone.
How to Contact Admiral Live Chat
You can contact Admiral Live Chat by clicking the contact tab present both at the top and the bottom of the homepage. Once you click the 'contact us' tab then you will be redirected to a new webpage where you will find several chat options including webchat (live chat).
For initiating a live chat session, click your desired category of services that is whether you have a query about car insurance or pet insurance. Upon clicking your category, a new page will be open and here you need to log in to your account for discussing your query with a member of the support team.
For contacting us regarding Admiral Live Chat click on the following link.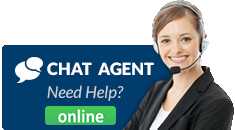 Related articles: