AO WORLD Live Chat is Open for the Following Hours:
08:00 am – 07:00 pm – Monday to Friday
08:00 am – 06:00 pm – Saturday and Sunday
Household appliances are the requirement of every home and you must shop for them after doing your groceries as it is indispensable now a day to have a full range of household items like refrigerator, oven, washing machine and the likes. Thanks to online retail businesses that we can buy any of the products of any industry with the click of the mouse.
Ao.com or AO WORLD is one of such online retailers that sell a range of electrical and other household items. The company was interestingly established in 2000 when a close friend bets John Roberts – the company owner – bets one pound that he could not set up his own company and disrupt the white goods market by selling appliances online.
But that close friend lost the bid as now the AO WORLD has made great strides since then and won many accolades. In fact, in October 2020, AO announced plans to open five 'stores-within-a-store' with Tesco as part of a six-month partnership trial with a supermarket.
Besides its diverse products and impressive business profile, AO has also an amazing live chat feature on its website. This live chat feature enables the customers to contact the helpful and supportive team of the retailer for resolving any of their queries instantly. Besides, the team will also tell you about the new products, prices, delivery options, returns, and much more.
How to Contact AO WORLD Live Chat
For contacting AO Live Chat you have to create your account. Once you've created your account then you can easily locate the 'Live Chat' functionality on your account profile page. Just click this functionality and you will be immediately connected with one of the professional members of the support team.
For accessing AO WORLD Live Chat click on the following link.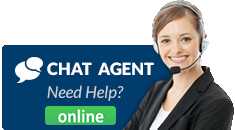 Related articles: