PlayStation UK Live Chat Is Open For The Following Hours:
Monday – Saturday: 10:30 am – 07:00 pm
The PlayStation Live chat is available for the customers during specific timings. So that, they can ask any questions from the support team of the company anytime they want. PlayStation is a brand that has revolutionized the gaming and entertainment experience. It produces video gaming consoles, games and related products and services. It was formed by Sony Interactive Entertainment in the year of 1994. It has many different series launched by time to time with the sales of millions of products. Through the live chat feature customers can directly ask the support team about different products and services. They team also provide with information related to accounts, setup, memberships, and more.
The live chat feature is available on the help page once you select a topic of your concern in the given list of options. You will get a complete solution article and when you scroll down the page. A Live chat option will be present below the "need to contact us" heading. Click on the live chat icon and start a conversation with the support team.
To access the PlayStation Live chat you can click on the image below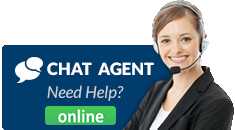 See the other organizations in the live chat directory by clicking here
The information above is gathered by the LiveChatDirectory editorial team. If there are any companies in the UK that we have missed, or if we have missed your company, please let us know by contacting us via email. The contact information can be found in our contact us page.