Virgin media Live Chat Is Open For The Following Hours:
Monday to Sunday, from 8am to 10pm

Virgin Media online chat is there on the company's website for customers to make online orders for cable TV, broadband, and other services for landline and mobile. Virgin Media is a British company that is delivering television, telephone, and internet services around the UK. It is one of the largest telecommunications and television providing company for many years. The company has millions of cable and mobile customers. It also serves millions of businesses and home services. The live chat option is also used by the customers to ask any questions about the company's services. The friendly agents of the support team instantly respond to them and provide the information they need.
The live chat option is available in the middle of the page. Once you write your question in the box and click on the "Chat Now" button, it will connect you directly to one of the agents of the support team.
To access the Virgin Media Live chat you can click on the image below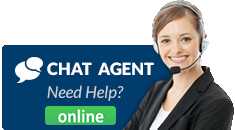 How To Contact Virgin Media Customer Service?
You can contact the Virgin Media Customer service team via live chat, messenger or phone, and email. The phone and live chat can be used for faster turnaround time and have less than 3 minutes of waiting time. Email requests can take between 2 to 3 business days to be handled. If you prefer to call them, their phone number is +0345 454 1111
You can alternatively contact them via WhatsApp on 07305 327 112
Whatsapp service is not immediate and is available from Monday to Friday,  7am to 11pm, Saturday and Sunday from 8am to 8pm
How do I speak to someone at Virgin Media?
Virgin Media online chat is a service that allows you to connect to customer service agents online. The service is available to all UK users and is available from Monday to Friday 8am to 8pm and 8am to 6pm on Saturdays. The service is offline on Sundays. Follow the instructions provided on this page to connect to Virgin Media chat
Virgin Media Customer Service Hours:
The customer support team is available from 8am to 8pm between Monday to Friday and 8am to 6pm on Saturdays and is closed on Sundays. You can also contact the customer care team through the live chat service to reduce your waiting time.
See the other organizations in the live chat directory by clicking here
The information above is gathered by the LiveChatDirectory editorial team. If there are any companies in the UK that we have missed, or if we have missed your company, please let us know by contacting us via email. The contact information can be found in our contact us page.