See Tickets Live Chat is Open for the Following Hours:
24 hours a day – Monday to Friday
Entertainment is at the heart of our age and for entertainment and information dissemination, many companies have popped up around the world. All of these entertainment companies exist in different domains. But very rare entertainment companies became popular with audiences of multiple countries. See Tickets is one such company of this entertainment industry that offers ticketing services for a range of entertaining events, theatres, clubs, sporting events, parks, and much more.
The company started out in 1980s and now it has presence in Europe, North America, and other regions of the world. In addition to more than 15 offices in various countries of the world, the company has also an official website where anyone can buy tickets for his desired event or club or theatre. The company was founded in the UK and it is headquartered in Nottingham, UK.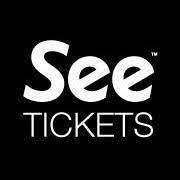 Besides its ticketing services, the company has also an amazing customer support team, and for any information and queries; you can contact the team via its interactive live chat. For contacting the team, you have to visit their website.
How to Contact See Tickets Live Chat
You can contact See Tickets Live Chat by clicking the customer service tab present both at the bottom of the homepage. Once you click the 'customer service' tab then you will be redirected to a new webpage where you will find order tracker/live functionality.
For initiating a Live Chat, enter your order reference number and email and then click 'find order' and you will land on another page. Here you can connect with the customer support team of the company. Besides Live Chat, you can also contact with the support team via email and contact form.
For accessing See Tickets Live Chat click on the following link.