Gucci Dutti

Live Chat is Open for the Following Hours:
Monday to Saturday from 9am to 10pm
Sundays from 10am to 10pm
To start a chat with Gucci, click on the link below: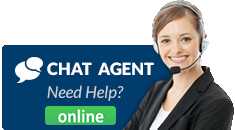 Gucci Customer Service
You can contact the Gucci customer service team by email and phone number if the live chat is not available. Live chat is the fastest way to get in touch with the company
Alternative ways to contact them:
You can initiate a chat using Whatsapp (slower than the website live chat and available from 9am to 10pm on weekdays and Saturdays, and Sundays available between 10am to 10pm.
Gucci Phone Number: 02074951445
Gucci is a luxury fashion brand that originated in Italy in 1921. Gucci UK refers to the branch of the brand that operates in the United Kingdom. The brand is known for its high-quality craftsmanship, sophisticated designs, and innovative approach to fashion.
Gucci UK offers a range of products for both men and women, including clothing, shoes, accessories, and fragrances. Their clothing collections feature a mix of classic and contemporary styles, often incorporating bold prints, patterns, and colors. The brand's footwear collections include a variety of styles, such as sneakers, boots, loafers, and pumps.
In addition to clothing and footwear, Gucci UK offers a range of accessories, such as bags, belts, hats, and sunglasses. Their accessories often feature the iconic Gucci logo, which is instantly recognizable to fashion enthusiasts around the world.
Gucci UK has a strong commitment to sustainability and ethical practices, using eco-friendly materials and implementing sustainable production methods wherever possible. They are also committed to diversity and inclusivity, featuring models of different ages, races, and body types in their advertising campaigns.