First Central Insurance Live Chat is Open for the Following Hours:
08:00 am – 08:00 pm – Monday to Friday
09:00 am – 05:00 pm – Saturdays
10:00 am – 02:00 pm – Sundays
10:00 am – 04:00 pm – Bank Holidays
Financial services are the most critical component of the current economic dispensations in every country of the world. And financial companies whether public or private are there to serve the respective publics vis-à-vis financial services. Among financial companies, insurance companies play a great role in the economic uplift of the masses by providing financial security to infrastructures, and health, etc. First Central Insurance is one such insurance company that offers its amazing car insurance services to every resident of the UK.
First Central Insurance is a UK-based insurance company that was established in 2008. Since its establishment, the company has served more than a million Brit customers. The company offers a range of car insurance products. Its car insurance products include legal cover, personal accident cover, hire car cover, breakdown cover, excess protect cover, and lost car keys insurance cover.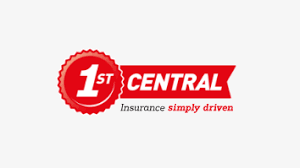 The company has also an aesthetic website with an amazing customer support team, and for any information and queries; you can contact the team via its interactive live chat. Besides live chat, you can also get in touch with the First Central Insurance support team via phone. All you need is to visit their website and look for the contact options. 
How to Contact First Central Insurance Live Chat
You can contact First Central Insurance Live Chat by clicking the contact us tab present at the top of the homepage. Once you click the 'contact us' tab then you will be redirected to a new webpage where you will find several contact options including webchat (live chat).
For initiating a live chat session, you must log in to your First Central Insurance account and click the chat icon on the contact page. After clicking the chat icon, a pop-up window will appear where you have to enter the required details. After entering these details, click the 'start chat' tab and you will be instantly connected with the team.
For accessing First Central Insurance Live Chat, click on the following link.