Qantas Live Chat Is Open For The Following Hours:
07:00 am – 07:00 pm – 7 days a week
Qantas Live chat is available from morning till evening for Qantas' customers to take help from the support team instantly. This option reduces the waiting time on calls and email replies and an easy way to communicate. Qantas is the largest airline in Australia and one of the oldest in the world. It started operating domestically in 1920s and started operating internationally in mid 1930s. Currently It operates regional, domestic and international flights with the standard quality. It is considered best for reliability, safety and customer service. It has more than 65% share of the Australian domestic market plus about 15% of international market. The live chat support team have friendly and qualified operators to provide information to the customers according to their queries and help them accordingly.
The live chat option is available at the extreme right-hand side of the page in the corner. Once you click on the 'chat icon with red color'. A small window will open where you can have a conversation with the support team.
To access the Qantas Live chat you can click on the image below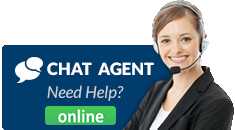 LiveChat Directory is not affiliated to, linked with, or otherwise endorsed by Qantas. All product and company names are trademarks or registered trademarks of their respective holders.
We are an independent business directory of live chat data that enables UK consumers to easily and quickly find customer service information and discuss their issues and in some cases, share with us.