Arne Clo Live Chat is Open for the Following Hours:
Monday to Friday from 10am to 4:30pm
To start a chat with Arne Clo, click on the link below: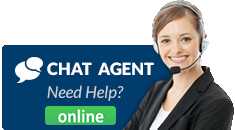 Arne Clo Customer Service
You can contact the Arne Clo customer service team by email and phone number if the live chat is not available. Live chat is the fastest way to get in touch with the company
Alternative ways to contact them:
Arne Clo Email Address: Customercare@arneclo.com
Arne Clo is a UK-based fashion brand that specializes in men's clothing. The brand's designs are known for their minimalist and contemporary aesthetic, featuring clean lines and simple shapes. Arne Clo's collections include a range of wardrobe staples, such as shirts, t-shirts, jackets, and trousers, that are designed with high-quality materials and attention to detail. The brand's clothing is often made with sustainable and ethical practices, using organic and recycled fabrics where possible.