Joe Browns

Live Chat is Open for the Following Hours:
Unavailable now – Joe Browns does not offer customer service through live chat. You can contact them using the online form on their website.
To start a ticket with Joe Browns, click on the link below: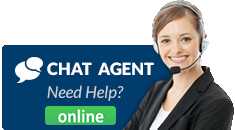 The company replies to emails within 48 hours of submission.
Joe Browns Customer Service
You can contact the Joe Browns Customer service team by email and phone number. The live chat feature is currently not available, therefore the fastest way to get in touch with Joe Browns is to use their email form. We will update this page if the company decides to offer live chat service.
Joe Browns Phone Number: 0113 270 6655 – Available from 8am to 8pm from Monday to Friday and 9am to 5pm on Saturdays. Call center is available from 10am to 4pm on Sundays and unavailable on bank holidays.
Joe Browns is a clothing brand based in the UK that offers a unique and distinctive style for men and women. The brand is known for its bohemian and vintage-inspired designs, as well as its use of bright colors and bold patterns. Joe Browns' collections feature a wide range of clothing items, including dresses, tops, jackets, jeans, skirts, and accessories like bags and jewelry. The brand's clothing is often designed with intricate details such as embroidery, lace, and appliques, giving each piece a one-of-a-kind feel. Joe Browns' clothing is designed to be comfortable and wearable, while also making a statement with its unique style. Overall, Joe Browns is a brand that appeals to individuals looking for fashion that is distinctive, colorful, and fun.