Tessuti

Live Chat is Open for the Following Hours:
24 hours a day, 7 days a week. Go to the contact page and look for a "start a webchat" button to initiate your ticket with their customer service team.
To start a live chat with Tessuti, click on the link below: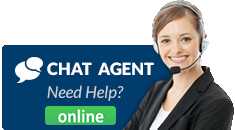 Tessuti Customer Service
You can contact the Tessuti customer service team by using the contact form. Live chat is the fastest way to get in touch with the company. You will receive a reply within 72 hours after submitting your query.
Tessuti is a luxury fashion retailer that offers a carefully curated selection of designer clothing, footwear, and accessories for men and women. Established in 1985, Tessuti is renowned for its unique and diverse range of products, which are sourced from some of the world's most prestigious fashion houses and emerging designers.
At Tessuti, the focus is on providing customers with exceptional quality and craftsmanship, as well as on-trend styles that are perfect for any occasion. From classic, tailored suits to edgy streetwear-inspired pieces, Tessuti offers a wide range of clothing options to suit every style and taste.
In addition to clothing, Tessuti also offers a variety of footwear and accessories, including designer shoes, bags, and jewelry. From statement pieces to everyday essentials, their selection of accessories provides the perfect finishing touch to any outfit.