Boden

Live Chat is Open for the Following Hours:
Unavailable now – You can contact them using the form below or use the alternative contact methods mentioned on this page.
To start a ticket with Boden, click on the link below: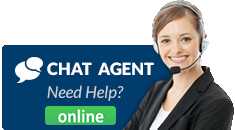 The company replies to emails within 48 hours of submission.
Boden Customer Service
You can contact the Boden Customer service team by email and phone number. The live chat feature is currently not available, therefore the fastest way to get in touch with Boden is to use their email form.
Email Boden: cservices@boden.co.uk
Contact Boden through phone number: 0330 333 0000
The contact center is available from 9am-5pm Monday to Friday and 10am to 6pm on weekends.
Boden UK is a fashion brand that offers high-quality clothing, footwear, and accessories for men, women, and children. Founded in 1991 by Johnnie Boden, the company's mission is to create stylish and comfortable clothing that is both practical and fun to wear. Boden UK has become known for its vibrant, colorful designs, which are often inspired by vintage styles and updated for a modern audience.
The company has grown significantly over the years and now operates in several countries, including the United Kingdom, the United States, and Germany. Boden UK is committed to ethical and sustainable practices, such as using organic cotton and recycled materials in its products. In addition, they have a strong focus on customer service, with a friendly and knowledgeable team available to assist customers with any questions or concerns.