Fat Face Live Chat is Open for the Following Hours:
From Monday to Saturday, from 10am to 4:30pm
Sundays from 10am to 2:30pm
To start a chat with Fat Face, click on the link below: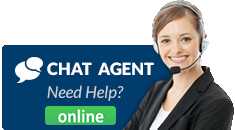 The chat button will be at the bottom right side of the page.
Fat Face Customer Service
You can contact the Fat Face customer service team by email and phone number if the live chat is not available. Live chat is the fastest way to get in touch with the company
Alternative ways to contact them:
FatFace Email Address: customerservices@fatface.com – Reply time: up to 5 working days
FatFace Phone Number: 0330 124 0000
Fat Face is a British fashion and lifestyle brand that was founded in 1988 in Hampshire, England. The brand is known for its high-quality, comfortable, and stylish clothing and accessories for men, women, and children.
Fat Face specializes in casual and outdoor wear, with a focus on classic, timeless designs that are both functional and fashionable. Their clothing is made from high-quality materials, such as organic cotton, and is designed to be durable and long-lasting.
In addition to clothing, Fat Face also offers a range of accessories, including bags, hats, scarves, and footwear. The brand's products are sold both online and in their own retail stores, which are located throughout the UK.