TSB Bank Live Chat is Open for the Following Hours:
09:00 am – 4:30 pm – Seven days a week
In addition to traditional banking services, TSB bank has kept an impressive innovative spirit, and now it also offers internet banking and mobile banking.

Also, the bank has a helpful and supportive customer support team for the guidance of its customers. Whether you are living inside the UK or any other country of the world but if you are one of its customers then you can catch up with the bank's support team seven days a week.
How to Contact TSB Bank Live Chat
In order to get online chat support, you will need to download the TSB mobile banking application from this link. Once you install the app, go the menu and select "chat with us" and you will get connected to an agent shortly. Make sure you contact them within their working hours.
For accessing TSB Bank Live Chat click on the following link.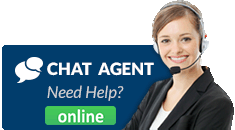 Related articles: