TSB Bank Live Chat is Open for the Following Hours:
08:00 am – 08:00 pm – Seven days a week
Financial services are the most critical components of the current economic dispensations in every country of the world. And banks whether public or private are there to serve the respective publics vis-à-vis financial services.
TSB Bank is one such important bank that is serving the UK population and offers a range of financial services like current accounts, saving accounts, investing schemes, Insurance, loans and mortgages, online bill payment, and credit/debit cards facilities. Besides, their UK consumer, the bank has also international consumers as the bank has expanded its financial services beyond the British geographical boundaries.
In addition to traditional banking services, the bank has kept an impressive innovative spirit and now it also offers internet banking and mobile banking.

Also, the bank has a helpful and supportive customer support team for the guidance of its customers. Whether you are living inside the UK or any other country of the world but if you are one of its customers then you can catch up with the bank's support team seven days a week.
How to Contact TSB Bank Live Chat
You can call TSB bank's customer team by clicking the 'general enquiries' tab present at the middle of the 'contact us' page. Once you click the 'general enquiries' tab then you will see their UK as well as international phone numbers and their business hours. For facilitating its consumers, the bank has dedicated phone numbers along with dedicated customer service representatives that will deal to a specific banking service. For instance, there are separate contact numbers and support teams for internet banking, fraud lost or stolen credit cards, mortgages, insurance, and so on.
For initiating the live call in general enquiries, you have to dial its given phone number i.e., 03459 758 758 (+44 (0) 20 3284 1575 from outside the UK). After dialing, you will be immediately connected with a customer service representative who will ask you some questions for establishing your identity as the bank's consumers. Once your identity is established then you can go ahead with your query.
For accessing TSB Bank Live Chat click on the following link.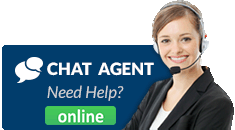 Related articles: