Foot Locker Live Chat is Open for the Following Hours:
24 hours – Seven days a week
Footlocker was established in 1974 and today it is a multinational brand with a presence in 28 countries of the world. Footlocker is an American-based company that specializes in footwear. The company sells quality shoes for men, women, and kids. It has around 79 stores across the UK.
The company is one of the favorite shopping destinations of UK citizens as it offers quality shoes at reasonable prices. Besides its quality products, the site also has an amazing customer service team and you can instantly contact the team via its website as the multinational brand has an amazing 'Live Chat' feature. The Live Chat operates 24/7.
The live chat feature enables the customers to contact the helpful and supportive team of the company for sorting out all of their queries instantly. The customer support team can help you out with any of the following issues.
Can check the status of your order
Can get your tracking number
Can check the status of your refund
Can print a return label
If you want to cancel your order
If you face any trouble with ordering or your account
How to Contact Foot Locker Live Chat
You can contact Foot Locker Live Chat by clicking the 'live chat now' tab present at the contact us page of the website. Once you click the 'live chat now' tab then you will be redirected to a new webpage with a chat window.
Just type your question in this window and click the 'starts chat' button at the end of the window and the live chat session will be initiated. The customers' representatives of Foot Locker are very supportive and detail-oriented. You need to have all the information and proof of your query for its instant resolution.
For accessing Foot Locker Live Chat click on the following link.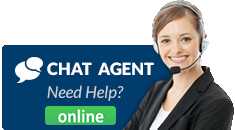 Read more: