Depop doesn't have any Live chat feature but you can still contact Depop via email. This communication channel is open for the Following Hours:
24 hours a day – Seven days a week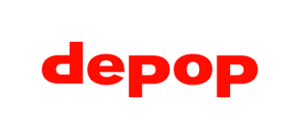 Depop Customer Service
In order to contact Depop customer service, you have to submit a request on their help page. You will receive a reply to your case within 2 working cases unless your case is more complex.
Submit your issues here:
https://depophelp.zendesk.com/hc/en-gb/requests/new
How to Contact Depop via email
You can contact the Depop team by clicking the contact us tab present at the bottom of the homepage. Once you click the 'contact us tab then you will be redirected to a new webpage where you have to select your desired query topic.
After selecting your query topic, you can then send them an email via the email address provided on their website. As soon as they get your email, one of the customer representatives will contact back to you with a resolution mechanism. Currently, Depop does not have the facility of Live Chat.
Alternatively, you can submit your issues here: