National Lottery Live Chat is Open for the Following Hours:
08:00 am – 08:00 pm – Monday to Saturday
09:00 am – 05:00 pm – Sundays
When it comes to earning money, luck often plays a great role. But in lottery and casinos, luck is the only thing that can do great favors. One such platform to try one's luck is the state-franchised National Lottery of the UK. National Lottery was established in 1994 and is regulated by the UK's Gambling Commission. It is operated by the Camelot Group.
In this lottery, a total of six games are played and the lucky user can win up to 1 million pounds instantly. The good news is that all of your lottery money is tax-free. Of all of the earning of National Lottery, only 53% of the prize money goes to the winner, 25% to good causes, 12% to the British government, 4% to the retailers as commission, and 5% to Camelot Group. Of the 5%, 4% is the operating cost of the lottery so the group is left only 1% in profit.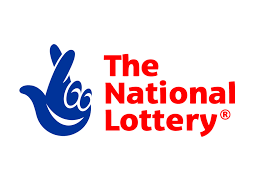 In addition to the lucky games, National Lottery has also a customer-friendly team. And any of the Brit can contact with any of the customer representatives for resolving their queries immediately via the interactive live chat feature.
How to Contact National Lottery Live Chat
You can contact National Lottery Customer support team by clicking the 'help and contact us' tab present at the bottom of the homepage. Once you click the 'contact and help us' tab then you will be redirected to a new webpage where you will find several contact options including live chat.
For initiating a live chat session, click the 'web chat' tab on the contact page and a pop-up window will appear. Now provide the required information like your name, email, contact number, and your query and click the 'start chat' button. And you will be instantly connected with one of the customer support representatives of the company.
For accessing National Lottery Live Chat, click on the following link.