Lavish Alice Live Chat is Open for the Following Hours:
From Monday to Friday from 7am to 4pm, unavailable on bank holidays and weekends
To start a chat with Lavish Alice, click on the link below: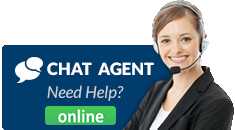 The chat button will be at the bottom right side of the screen.
Lavish Alice Customer Service
You can contact Lavish Alice customer service team by email and phone number if the live chat is not available. Live chat is the fastest way to get in touch with the company
Alternative ways to contact them:
Lavish Alice Email Address: care@lavishalice.com
Lavish Alice Phone Number: 03309951915
Lavish Alice is a contemporary women's fashion brand that offers trendy and stylish clothing, shoes, and accessories. The brand is known for its bold, modern designs that incorporate a mix of classic and innovative elements. Lavish Alice's aesthetic is often described as sophisticated, edgy, and feminine.
The brand was founded in 2012 by Lee Bloor and Matthew Lucian, who started out selling vintage clothes on eBay. Today, Lavish Alice has a global presence and is popular among fashion-conscious women who want to stay on top of the latest trends. The brand offers a wide range of clothing options, including dresses, tops, pants, skirts, and jumpsuits, as well as shoes, bags, and jewelry.
Lavish Alice's designs often feature unique details, such as asymmetrical hemlines, oversized sleeves, and bold prints. The brand is also known for its use of high-quality fabrics and attention to detail in its construction. Overall, Lavish Alice is a fashion-forward brand that appeals to women who want to make a statement with their clothing choices.