Axel Arigato Live Chat is Open for the Following Hours:
From Monday to Sunday from 7am to 4pm UK time
To start a chat with Axel Arigato, click on the link below: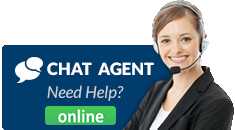 The chat button will be at the bottom right side of the screen.
Axel Arigato Customer Service
You can contact Axel Arigato customer service team by email and phone number if the live chat is not available. Live chat is the fastest way to get in touch with the company
Alternative ways to contact them:
Through Whatsapp
Axel Arigato is a contemporary fashion brand that offers stylish and modern footwear, apparel, and accessories for both men and women. The brand was founded in 2014 by Max Svardh and Albin Johansson and is based in Stockholm, Sweden.
Axel Arigato's aesthetic is often described as minimalist and sleek, with an emphasis on clean lines and understated elegance. The brand is known for its high-quality materials and attention to detail in its construction, as well as its use of unique and innovative design elements.
In addition to its footwear collection, which includes sneakers, sandals, and boots, Axel Arigato also offers a range of clothing options such as t-shirts, sweatshirts, jackets, and pants. The brand's accessories line includes bags, hats, and sunglasses, all of which are designed to complement the overall Axel Arigato aesthetic.
Axel Arigato has become a popular brand among fashion-conscious consumers who value simplicity and quality in their fashion choices. The brand's minimalist approach to design allows its customers to create a timeless and versatile wardrobe that can be worn for a variety of occasions.