Mainline Menswear Live Chat is Open for the Following Hours:
From Monday to Friday:8am to 6pm and Saturdays from 9am to 5pm
Closed on Sundays and bank holidays
To start a chat with Mainline Menswear, click on the link below: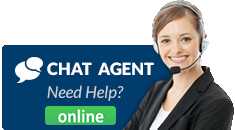 The chat button will be at the bottom right side of the screen. Type in "speak to a human" to get connected to an agent within working hours.
Mainline Menswear Customer Service
You can contact the Mainline Menswear customer service team by email and phone number if the live chat is not available. Live chat is the fastest way to get in touch with the company
Alternative ways to contact them:
Mainline Menswear Phone Number: 0 1723 624264
Mainline Menswear is an online retailer of men's designer clothing and accessories. The company was founded in 2004 and is based in the UK. They offer a wide range of clothing items including T-shirts, polo shirts, sweatshirts, jackets, jeans, trousers, and suits from popular brands such as Armani, Hugo Boss, Lacoste, Ralph Lauren, and more. In addition to clothing, they also sell a variety of footwear, accessories, and grooming products.
Mainline Menswear prides itself on providing customers with an easy and enjoyable shopping experience, offering a user-friendly website with clear product images and descriptions. They also provide free delivery on orders over a certain amount and offer a 14-day return policy. The company has received numerous positive reviews for their excellent customer service and fast delivery times.
Overall, Mainline Menswear is a reputable and reliable online retailer for men's designer clothing and accessories, catering to a wide range of styles and preferences.