Pandora Live Chat is Open for the Following Hours:
08:00 AM to 08:00 PM – Monday to Friday
09:00 AM to 06:00 PM – Saturday & Sunday
Pandora is one of the best and most engaging jewelry brands in the UK. The company sells a variety of jewelry products like earrings, bracelets, necklaces, rings, cultured pearls, diamonds, artificial stones, gemstones, and much more. The jewelry brand was established by Per Enevoldsen in 1982 as a family business. It is headquartered in Havneholmen, Denmark. Since its establishment, the company has grown enormously and now it operates in more than 100 countries across the six continents. At present, Pandora has more than 6700 sales points globally.
The jewelry company facilitates its customers in every possible way as it offers plenty of information about jewelry items, a guide for selecting the right-sized bracelet, discounts, and swift delivery.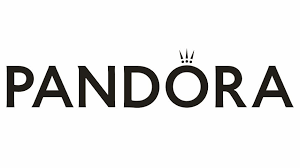 Besides its quality and attractive jewelry and related accessories, Pandora has also a professional customer support team. You can also get in touch with the supportive and professional customer support team of the company through its website. If you have any query then you can connect with the customer support team via its Live Chat facility.
How to Contact Pandora Live Chat
You can contact Pandora Live Chat by visiting its website. You will find a 'contact us' tab at the bottom of the homepage. Click this tab and you will be redirected to another webpage having several contact options including live chat.
For initiating a live chat session, click the chat option and a new window will pop up. This pop-up window is BellaBot – Pandora's chatbot. Your general queries will be settled by BellaBot but if you want to speak with an agent then you can click 'transfer me to an agent. After clicking 'transfer me to an agent, you have to provide some details like your name, etc. After providing these details, you will be instantly connected with a customer support agent.
For accessing Pandora Live Chat, click on the following link.