Office Live Chat is Open for the Following Hours:
08:00 AM to 06:30 PM – Monday to Friday
08:30 AM to 04:30 PM – Saturday & Sunday
Office is a quality footwear retailer that was established in 1981 and now it has acquired many stores across the UK. The retailer sells quality footwear for both men and women. The brand sells a range of footwear like sandals, sports shoes, office shoes, heels, mid-heels, and trainers, etc. Office has reinvented footwear fashion and due to its varied, diverse, and fashionable product catalog, the brand has become one of the most favorite shopping destinations for Brits. Besides its physical stores, the brand also maintains a cool website and a mobile app.
Office has also partnerships with popular footwear brands and sells its products via its website and stores. Though its quality footwear products are available at reasonable prices still students can avail of huge discounts via its student discount program. Besides footwear, the brand also sells gift cards and random headgears, etc.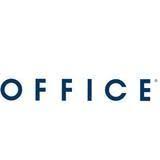 In addition to its quality products, Office has also an amazing live chat feature on its website. This live chat feature enables the customers to contact the helpful and supportive team of the retailer for resolving any of their queries instantly.
How to Contact Office Live Chat
For contacting Office Live Chat, you have to visit its website and at the bottom of its homepage, you will find a 'contact us' tab. Click this tab and you will be redirected to another webpage where you will find several contact options including live chat.
For initiating a live chat session, either click chat with us icon or start live chat. Once you click either of them, a pop up window will appear. Now, enter details like your name, email, and a message and then click 'start chatting' tab. If the customer support reps are free then you will be instantly connected with them otherwise you will be placed in a short queue and will be picked up for chat on your turn.
For accessing Office Live Chat facility, click on the following link.