Giffgaff Live Chat Is Open For The Following Hours:
24 hours a day – 7 days a week
Giffgaff Live chat is offered on the website to facilitate the customers for instant communication. So that, they do not have to wait for replies via email. Giffgaff is a unique network for a mobile telephone, which works Virtually. It is run by the company 'O2', owned by Telefonica in Great Britain. Giffgaff started working back in 2009 with a new idea of a mobile network run by members themselves. It offers services for everyone without any contracts. It doesn't have call centers and local franchises. And solely run by the members themselves and get rewards for helping other members.
The Live Chat support is run by a technical team of support advisors. They help the customers by answering queries. And also provide the information they require.
The Live Chat option is available in the middle of the page after scrolling. Once you click on the Text, "Ask an agent for help", you will be directed to a new page where you can fill in your account information.  And start a conversation with an agent of the support team.
To access Giffgaff Live chat you can click on the image below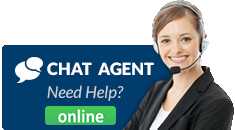 How do I speak to someone at GiffGaff?
GiffGaff live chat is a service that allows you to connect to customer service agents online. The service is available to all UK users and is available 24 hours a day, seven days a week. Follow the instructions provided on this page to connect to GiffGaff live chat.
To submit a complaint to the company, go to this page and log into your account to begin the process:
https://support2.giffgaff.com/app/complaint
Most of the complaints are handled within 5 business days, however, depending on your case, it might take longer.
Related articles: