Monzo Live Chat Is Open For The Following Hours:
Urgent: 24 hours a day – 7 days a week
Normal: 07:00 am – 08:00 pm – 7 days a week
Monzo Live chat option is now available in the mobile application to provide the best and instant customer support. The chat app is an advanced way to communicate with the bank directly without any waiting. Monzo is one of the few online banks that work in the United Kingdom. It is growing rapidly and now has more than 4 million customers. It basically works as a mobile phone application with a debit card. It operates both personal and business accounts. It has the idea to revolutionize the traditional banking system and provide services online at the fingertips.
The Live chat service has an award-winning team of friendly and experienced advisors. The team helps the customers with their inquiries and also provides them with the required information they need. It gives 24/7 support for Business customers.
The Live Chat option is available on the mobile Application. Once you are logged in to your account on the app, you can find the option of Monzo Chat, where you can communicate with an advisor of the support team.
To access Monzo Live chat you can click on the image below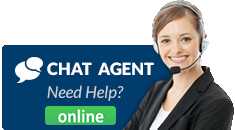 Related articles: