Aura Insurance 

Live Chat is Open for the Following Hours:
Aura Insurance does not offer a live chat service. The best way to contact their customer service is through their phone number or email.
alternatively, you can fill out the form below to get in touch with us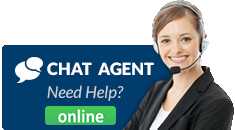 For non-urgent queries, send an email to: queries@aurainsurance.co.uk
Aura Insurance Contact Number:
To get in touch with the Aura assistance team, use the number below (from inside the UK):
Contact Number: 0330 127 4509
Contact number is available from Monday to Friday, 9am to 6pm, and 9am to 1pm on Saturdays. Closed on Sundays.
Aura Insurance Customer Service
You can contact the Aura Customer service team via email, and phone number. The phone can be used for a faster turnaround time and has less than 2 minutes of waiting time. Email requests can take between 2 to 3 business days to be handled.