Optus Live Chat Is Open For The Following Hours:
24 hours a day – 7 days a week
Optus live chat is facilitating the customers to communicate easily with the company. The customers can now directly talk with the support advisers in case they need any help. Optus is one of the companies dealing with telecommunication services, especially in Australia. It is owned by 'Singtel' which is a company in Singapore. It works under the brand 'Optus' but has different brand names for its services in different sectors. It provides both broadband and wireless internet services directly to customers and also to other providers as wholesalers. The Live chat facility is a great tool for customers to take support from experts and resolve their queries instantly instead of waiting for replies through emails.
The live chat option is available at the end of the support page. Once you click on the "message us" button. It will redirect you to the chat page where you can select a specific option to start a conversation with support advisers.
To access the Optus Live chat you can click on the image below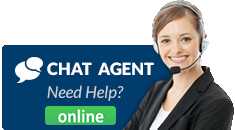 LiveChat Directory is not affiliated to, linked with, or otherwise endorsed by Optus. All product and company names are trademarks or registered trademarks of their respective holders.