Pockit Live Chat is Open for the Following Hours:
09:00 am – 06:00 pm – Monday to Friday
Unavailable on Weekends and Bank Holidays
Financial services of our times are institutionalized and financial transactions out of these institutions (banks) are the most time consuming and inconvenient. If you don't have a bank account then you may have faced difficulties in doing online shopping and also in conducting your other financial transactions.
Pockit was established to help out these unbanked and low-income groups. Pockit is a UK-based financial technology company that offers the facility of current accounts, pre-paid spending cards and a range of other pseudo-bank financial services.
Pockit was established in 2014 with the aim of financial inclusion in the UK and now it has more than 500,000 UK customers. For its financial services, the company was awarded 'The Spectator Economic Disrupter of the year award' in 2018. With Pockit, you can make your current account in three minutes and can get your Pockit prepaid MasterCard within two working days. Similarly, after creation of your account, you can add money to your account via a bank transfer or pay in cash at your nearest Pay Point stores (Pockit has more than 28,000 Pay Point stores throughout the UK. Besides, you can also send money abroad or can withdraw from the ATMs abroad. Also, you can pay your bills and can pay for your online shopping with your Pockit Card.
In addition to these great banking services, Pockit has also an amazing live chat feature on its website. This live chat feature enables the customers to contact the helpful and supportive team of the company for resolving any of their queries instantly.
How to Contact Pockit Live Chat
For contacting Pockit Live Chat you have to create your account. Once you've created your account then you can easily locate the 'Live Chat' functionality on your account profile page. Just click this functionality and you will be immediately connected with one of the professional members of the support team. Besides, Pockit also offers the contact facility for non-customers via its email.
For accessing Pockit Live Chat click on the following link.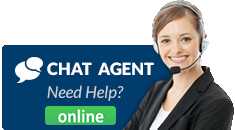 Read more: