Yorkshire Water customer service is available for the following hours:
From Monday to Friday 8am to 6pm
Saturday 9am to 5pm
Closed on Sundays and bank holidays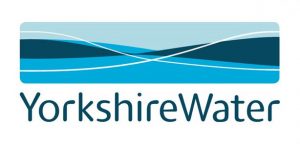 ** The live chat service has been discontinued, please read below for contact numbers and alternative contact methods.
You can still contact Yorkshire water to get help and advice on your service, billing, and accounts, emergencies, reporting a leak or burst pipe, and low water pressure issues. you are also free to ask any other questions relating to your water or account with them.
How To Contact Yorkshire Water Customer Service?
You can contact the Yorkshire Water Customer service team via live chat, phone, and email. The phone and live chat can be used for faster turnaround time and have less than 3 minutes of waiting time. Email requests can take between 2 to 3 business days to be handled.
Yorkshire Water contact number: 0345 1 299 299
For deaf and HoH customers, you can this BSL interpreter service:
https://connect.interpreterslive.co.uk/vrs?ilc=YorkshireWater
Alternatively, you can fill out their online form, using the link below:
https://www.yorkshirewater.com/get-in-touch/general-enquiries/