Selfridges Live Chat is Open for the Following Hours:
09:00 AM to 08:00 PM – Seven days a week
Selfridges was launched in 1909 as a high-end department store in the UK. Now the high-end chain of departmental stores has four physical hyper stores in the UK. The store-chain retailer offers quality clothing for men, women, and kids like tops, bottoms, dresses, coats, and jackets. Besides clothing, the stores also offers a range of other products like footwear, accessories, bags, beauty and wellness products, food items, gifts, home ware and technology goods, jwellery, and much more.
Almost all of the products of Selfridges departmental stores are quite popular with a majority of UK consumers and it is safe to say that Selfridges is one of the favorite shopping destinations for a majority of the Brits.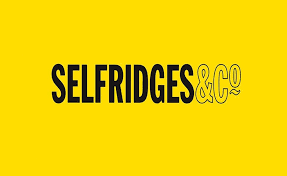 The departmental stores have presence across the UK and also, have a helpful and supportive customer support team for the resolution of its customers' queries. You can catch up with its support team via its website twenty-four hours a day and seven days a week.
How to Contact Selfridges Live Chat
You can contact Selfridges' customer team by clicking the 'contact us' tab present at the bottom of the homepage. Once you click the 'contact us' tab then you will be redirected to another webpage having several contact options including live chat.
For contacting the team via live chat, click this live chat (want to chat) tab, and a new window will pop up. Now enter relevant details like your name, email, and reason for a chat. After filling in these details, click the 'start chatting' tab and you will be instantly connected with the team. In addition, to live chat, you can also connect with the team via other means like phone, email, social and posts. Besides, the store has also a comprehensive FAQs section for clarifying general inquiries of the consumers.
For accessing Selfridges Live Chat, click on the following link.