Coinbase doesn't have any Live Chat Facility; however, it does have a Live Call Service which is Open for the Following Hours:
24 hours a day – seven days a week
Also, the crypto platform has a helpful and supportive customer support team for the guidance of its customers. Whether you are living in the UK or any other country of the world but if you are one of its customers then you can catch up with the Coinbase support team via its live call service.
How to Contact Coinbase Live Call Service
You can call the Coinbase customer team by clicking the 'contact us' tab present at the bottom of the homepage. Once you click the 'contact us' tab then you will be redirected to another webpage having their phone numbers.
For initiating the live call, you have to dial the given phone number and after dialing, you will be immediately connected with a customer service representative who will ask you some questions for establishing your identity as a Coinbase consumer. Once your identity is established then you can go ahead with your query.
Alternatively, you can submit your issues here: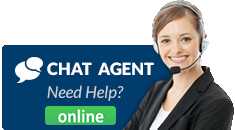 Why should you use LiveChatDirectory?
We understand how hard it can be at times to get a refund or cancel an order or get compensation for a lost package. We've had over 1.7 million users over the past year, trying to connect to more than 800 brands in the UK, we can help you get the help you need as soon as possible.
About Coinbase Live Call Service
Coinbase Global Incorporation or simply Coinbase is a global crypto exchange platform that was established in 2012. It is an American enterprise and has no physical headquarters.
Coinbase operates in about 100 countries of the world including the UK. Currently, it has more than 73 million customers globally and is the largest US crypto exchange platform. You can buy, sell, and convert cryptocurrencies via this platform and it supports a range of payment methods for financial transactions. You can make a bank deposit by using your UK bank account or can use your PayPal account, Swift account, Credit and Debit Cards, and 3D Secure Credit Cards. It is a relatively safe platform for crypto trading. Besides, it has a comprehensive blog and by reading it a newbie can trade crypto efficiently.