Costa Coffee Live Chat is Open for the Following Hours:
Unavailable now – You can contact them using the form below or use the alternative contact methods mentioned on this page.
To start a ticket with Costa Coffee, click on the link below: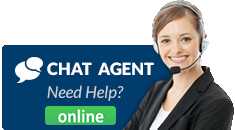 The company replies to emails within 48 working hours of submission.
Costa Coffee Customer Service
You can contact the Costa Coffee customer service team by email only. The live chat feature is currently not available, therefore the fastest way to get in touch with Costa is to use their email form.
You can use the contact form to submit your complaints and/or service-related queries.
Costa Coffee is a multinational coffeehouse chain that was founded in London, UK in 1971. It is known for its high-quality coffee and a wide range of other beverages, including teas, hot chocolate, and fruit coolers. Costa Coffee also offers a variety of snacks, sandwiches, and cakes.
The company has a distinctive brand image, with a red and white logo and a warm and welcoming atmosphere in its cafes. Costa Coffee has more than 4,000 locations worldwide, including many in the United Kingdom, but also in other countries such as China, Poland, and the United Arab Emirates.
The company is committed to sustainable and ethical practices, including sourcing high-quality coffee beans through direct trade relationships with farmers and reducing its environmental impact through initiatives such as using renewable energy sources and reducing waste. Overall, Costa Coffee is a popular and well-regarded coffeehouse chain that offers a great selection of drinks and food in a comfortable and inviting atmosphere.