Wren Kitchens Live Chat is Open for the Following Hours:
Unavailable now – You can contact them using the form below or use the alternative contact methods mentioned on this page.
To start a ticket with Wren Kitchens, click on the link below: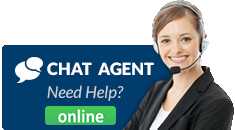 Wren Kitchens Customer Service
You can contact the Wren Kitchens customer service team by email or phone. The live chat feature is currently not available, therefore the fastest way to get in touch with Wren Kitchens is to use their email form.
Wren Kitchens Phone Number: 0345 127 7008
Wren Kitchens is a British company that specializes in the design, manufacture, and sale of high-quality kitchens. The company was founded in 2009 and has since grown to become one of the largest kitchen retailers in the UK. Wren Kitchens is known for its affordable, stylish, and high-quality kitchen designs, which are available in a wide range of styles, colors, and finishes.
The company offers a range of kitchen products, including cabinets, worktops, sinks, taps, and appliances, as well as a variety of kitchen accessories and storage solutions. Wren Kitchens also provides a free design service, where customers can work with a designer to create a customized kitchen layout that meets their specific needs and preferences.
Wren Kitchens has a strong commitment to sustainability, with a focus on using environmentally friendly materials and manufacturing processes. The company also has a reputation for providing excellent customer service, with a team of experts available to assist customers at every stage of the kitchen buying process.