Charles Tyrwhitt Live Chat is Open for the Following Hours:
From Monday to Sunday, from midnight to 3am and 9am to midnight
To start a chat with Charles Tyrwhitt, click on the link below: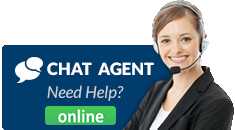 You will be redirected to the chat form. If the chat button is not available, it means none of the agents are free and you will have to retry in a couple of minutes.
Charles Tyrwhitt Customer Service
You can contact the Charles Tyrwhitt customer service team by email and phone number if the live chat is not available. Live chat is the fastest way to get in touch with the company. The chat is available every day of the week, from 9am to midnight London time.
Charles Tyrwhitt is a British clothing brand that specializes in men's formal and casual wear. The company was founded in 1986 by Nicholas Charles Tyrwhitt Wheeler, who named the brand after himself. Charles Tyrwhitt is well-known for its high-quality shirts, but also offers a range of other clothing items including suits, jackets, trousers, shoes, and accessories.
The company's products are sold both online and in physical stores located in the UK, USA, Germany, and other countries. Charles Tyrwhitt is known for its attention to detail, use of quality materials, and classic, timeless designs. The brand also emphasizes customer service, with a focus on ensuring a perfect fit for its customers through its extensive sizing options and free alterations.