ITV Live Chat is Open for the Following Hours:
Service unavailable now – You can contact them using the form below or use the alternative contact methods mentioned on this page.
To start a ticket with ITV, click on the link below: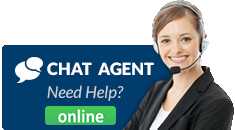 ITVCustomer Service
You can contact the ITV customer service team through their contact form. The live chat feature is currently not available, therefore the fastest way to get in touch with ITV is to use their email form. They respond to emails within 2 working days.
Submit the following form to get help from itvX team:
https://itvx-form.kustomer.support/contact/itvx-contactform-S1iw1IuGo
ITV (Independent Television) is a British commercial television network. It was launched in 1955 as the first commercial TV network in the UK, and it remains one of the country's largest broadcasters today.
ITV is known for airing a variety of programming, including news, dramas, comedies, reality shows, and sports events. Some of its most popular programs include "Coronation Street," "Emmerdale," "Britain's Got Talent," and "I'm a Celebrity… Get Me Out of Here!"
The network is made up of a number of regional franchises, each of which produces its own local news programs and other content. However, ITV also airs programming that is produced nationally and is broadcast across all of its regional franchises.
ITV is funded primarily by advertising revenue, but it also receives some funding from the UK government's TV licensing fees. The network is available on free-to-air terrestrial TV and also through satellite and cable services.